Our Products
Mansfield is dedicated in manufacturing textiles that feel and touch as natural as a summer sea breeze. Naturally, cotton, cotton blends and cellulose fibers are the key products of Mansfield. Technical innovations, creative mindset and industry leading information technology are some of the reasons behind its great success story.
A Gift From Nature
Cotton has long been known for its natural comfort. For generations, cotton has been seeded by the farmers, nurtured by nature and then harvested to become products we wear. Mansfield goes a great distance in preserving the nature's nurturing to provide the maximum comfort.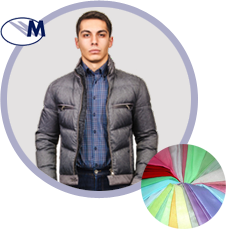 POLYESTER
Controlled Performance
Polyester is the most used fiber in the United States. Its resistance to wrinkling, stretching and shrinking and ease of laundering and drying make it everybody's first choice for an active wear. Mansfield provides the highest quality of moisture-controlled fabric to suit today's active lifestyle.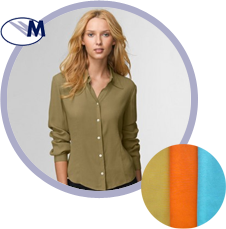 RAYON
Purified Versatility
Known as the "regenerated cellulose fiber," rayon is purified cellulose converted into soft and comfortable fabric. It is highly absorbent and easy to dye, making it adaptable to unlimited designing and pattern possibilities.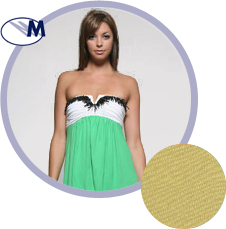 MODAL
Highly Absorbent and Lustrous
This highly absorbent and lustrous fiber produces a unique touch of luxurious feeling to any garment it is blended to. With its industry leading technological innovations, Mansfield provides the most advanced form of modal textile, ready to be absorbed into anyone's lifestyle.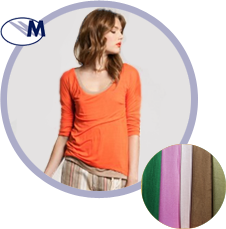 LYOCELL
Natural in Origin
Made of purely natural fiber, Lyocell one of the most environmentally friendly textiles offered by Mansfield. As a result, it provides maximum comfort and delight in every opportunity. Mansfield Lyocell can easily be blended with other fibers, and presents unlimited functional possibilities.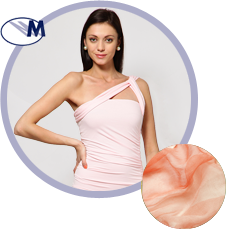 VISCOSE
Opulent Silkiness
One of the first man-made fibers, viscose takes its roots from the natural wood pulp. It is most easily blended with other fabrics, and constantly boasts vibrant colors. Mansfield is committed in bringing out the best in its viscose, always with the feeling of noble silky texture.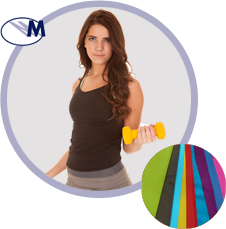 SPANDEX
Stretching for Freedom
Spandex can generally be stretched more than 500% without breaking. It is smooth, supple and lightweight, and at the same time strong, durable and highly reactive. Its unique quality of elasticity and suppleness offers freedom to breathe and move. Mansfield provides the optimum combination of comfort and fit with its spandex.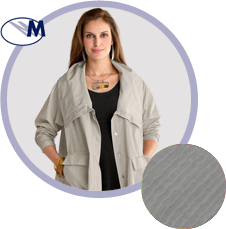 NYLON
The Strength Within
This manufactured fiber is very strong and is resistant to both abrasion and damage. Although nylon has been one of the pioneering cellulose fibers, it is also one of the most technologically advanced fibers available. Mansfield nylon integrates its versatility and efficiency with superb softness and warmth to recreate another gift from the nature.